mps engineering
Automation, Robotics, and Industrial Plant Engineering
MPS Engineering specializes in providing customized solutions for clients' needs in the field of automation, robotics, and industrial plant engineering. The company offers a wide range of services and technical expertise to design, develop, and implement personalized solutions that help optimize manufacturing processes, improve efficiency, and increase productivity.
One of the strengths of MPS Engineering is the presence of highly skilled personnel. Thanks to the experience and expertise of its team, the company is able to deal with complex challenges successfully and provide advanced technical solutions.
MPS Engineering's reputation extends both nationally and internationally. The company is regarded as a reference point in the field of automation and industrial plant engineering, thanks to the quality of its solutions and its constant focus on technological innovation. The company is committed to staying up-to-date with the latest trends and developments in the industry, in order to always offer cutting-edge solutions to its clients.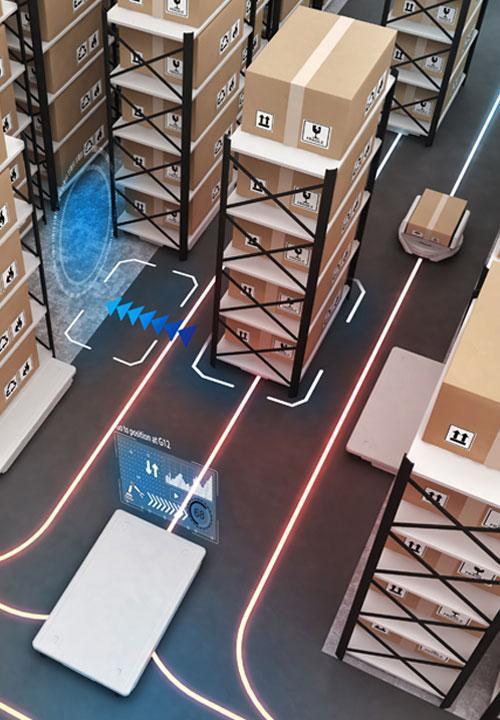 Our solutions
Technologies and Skills for the 4.0 Industry
The company's rise in industrial automation
254
Completed projects
in the last 5 years
25
Team members with extensive experience
37
Worldwide clients in 10 years
MPS ENGINEERING | COMPANY
Experience, Quality, Objectives
MISSION

THE VISION

THE HISTORY
MISSION
MPS Engineering provides its clients with complete solutions, from defining technical specifications to plant commissioning, offering solutions that balance advanced technology and economic optimization. We offer support to companies in their digital transition, utilizing cutting-edge technologies and leveraging the expertise of our technical professionals.
THE VISION
MPS Engineering aspires to become an international reference in the field of industrial automation. With a strong focus on quality and innovation, the company is committed to developing and delivering cutting-edge solutions that meet the ever-growing needs of its clients. One of the keys to the success of MPS Engineering is its ability to export Italian-made technologies. The company proudly represents the Italian know-how and expertise in the field of industrial automation.
THE HISTORY
MPS Engineering has expanded its scope by including in its expertise the "turnkey" supply of high-tech mechanical plants. We operate nationwide and have experience abroad as well. The company is able to provide complete solutions, starting from the definition of technical specifications and covering the design phase, as well as the research of products to be used in the implementation phase.
Contact our experts
Start a Conversation
Indicates required questions
Do you have a project?
Rely on our experts.
If you are looking for advanced solutions in automation, robotics, and industrial plant engineering, do not hesitate to contact our experts. MPS Engineering offers customized consulting and design services for all types of industrial activities. We have a team of highly qualified professionals with years of experience in the field of automation and industrial plant engineering. We are able to provide innovative and tailor-made solutions to meet the specific needs of each client, utilizing cutting-edge technologies, including robotics and artificial intelligence. We support our clients in all phases of the project, from the initial consulting phase to design, commissioning, and post-sales technical support. Contacting our experts means having a reliable and knowledgeable partner. Don't hesitate to reach out to us for a quote or for more information about our services.
News & Insights
Latest news from the world of 4.0 Industry
MPS Engineering-en