Automatic Warehouses
Complete and customized solutions
We provide turnkey automated warehouses. Our solutions are tailored to meet the customer's needs, taking into account the available space and the characteristics of the items to be stored. They include multiple stacking towers, served by fixed or movable elevators, and automated shuttles (running on rails or industrial floors) or roller conveyors for UDC transportation.
The stacking towers are made of welded and bolted steel profiles. The structure is protected by a hot-dip galvanizing process. Sliding guides are welded to the columns of the warehouse, providing accommodation for the UDCs. The external walls of the warehouse are enclosed with sandwich panels.
Access to the warehouse is through alarmed pedestrian entrances, which are secured with electro-locking systems for enhanced safety. Our warehouses offer customers the option to store their items in a controlled environment with regulated temperature and humidity levels. The connection to the main building is established through a dedicated tunnel where the UDC transport shuttle operates.
Design Principles of MPS Engineering
Development
The warehouse will be designed, developed, and implemented from the planning phase to full-scale production.
The entire warehouse cycle is managed automatically by a process computer connected to the control units of the entire warehouse. The management system is able to fully supervise the automation of the warehouse and ensure its functionality as follows:
– Identifying incoming products into the system (through barcode scanning or manual digitization on the onboard device).
The storage software is designed to store the positions of the UDCs on each storage unit and allocate them within the racking system. The system enables the visualization of the virtual map of the warehouse, as well as the virtual map of each UDC. This allows users to have a clear overview of the warehouse layout and the location of each UDC within the system. The virtual maps can be accessed through the user interface, providing a visual representation of the warehouse and facilitating efficient navigation and retrieval of UDCs.
Codified Traceability: Customization and Efficiency in Automation
All components used on the machine, including custom ones, are encoded according to the specifications of the Machine Ledger. The code assigned to custom components is uniquely linked to their respective design, ensuring precise traceability.
In our Lean Approach, we leverage Immersive Technologies such as Augmented Reality to reduce intervention times. Our technicians have implemented these technologies in various automation applications. The adoption of these technologies can be evaluated later based on the client's interest.
The combination of precise coding and the use of Immersive Technologies allows us to offer customized, efficient, and effective automation solutions to meet the specific needs of our clients.
Through digital image capture devices such as tablets, smartphones, and optical viewers, a QR code or barcode is scanned, providing detailed information about the item. This allows the operator to receive an overview (article information, function, quantity, allocation, history) of the goods' status within the automated warehouse.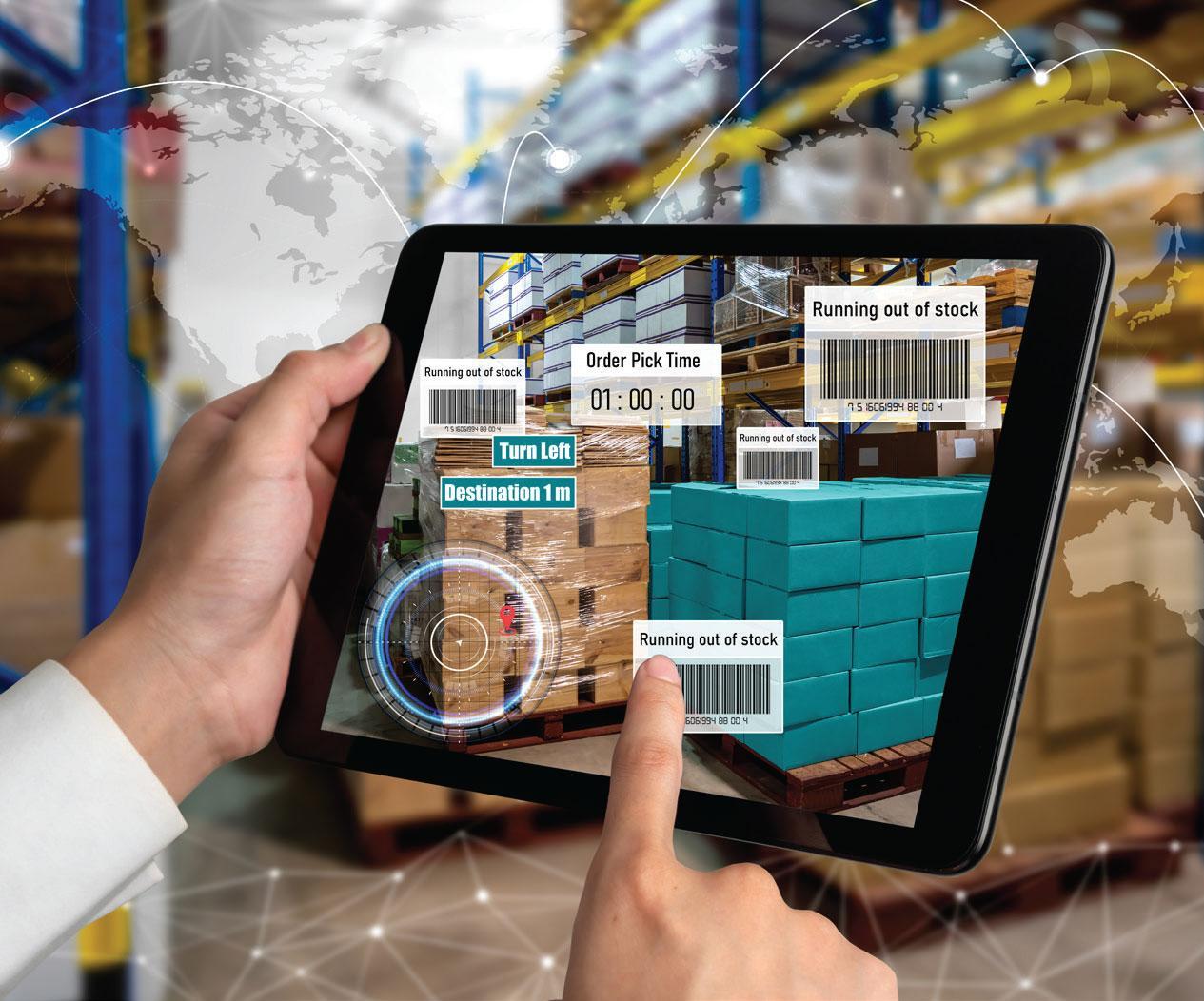 Automatic Warehouses