Automatic warehouse
For food sector pallets (cold storage cell)
We specialize in the creation of highly efficient warehouses for the management of standard UDCs, particularly EuroPallets. Our solution involves the use of stacker cranes equipped with bidirectional telescopic forks in single, double, and triple depth configurations, ensuring space optimization and increased storage capacity.
Our warehouses are designed with standard-type racking systems that ensure maximum strength and safety for storing your products. These racks are ideal for accommodating loads on EuroPallets and provide easy accessibility for operators during handling operations.
With our bidirectional telescopic fork-equipped stacker cranes, you have the flexibility to handle pallets positioned deep within the racking system, maximizing the use of available space. This allows for optimized storage capacity without compromising the efficiency of handling operations.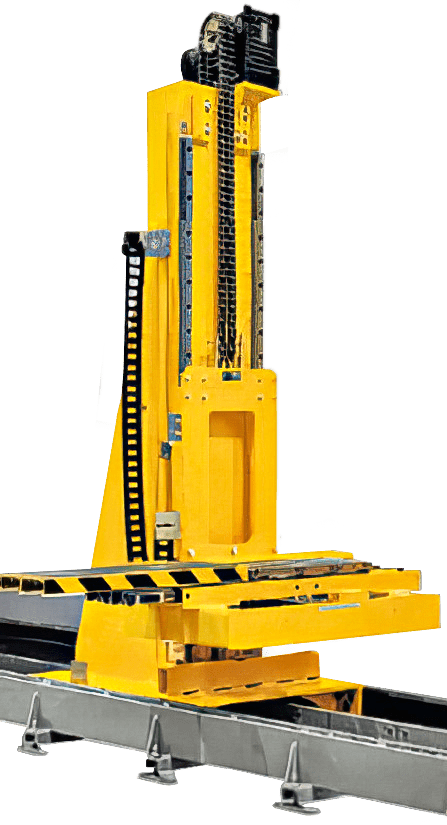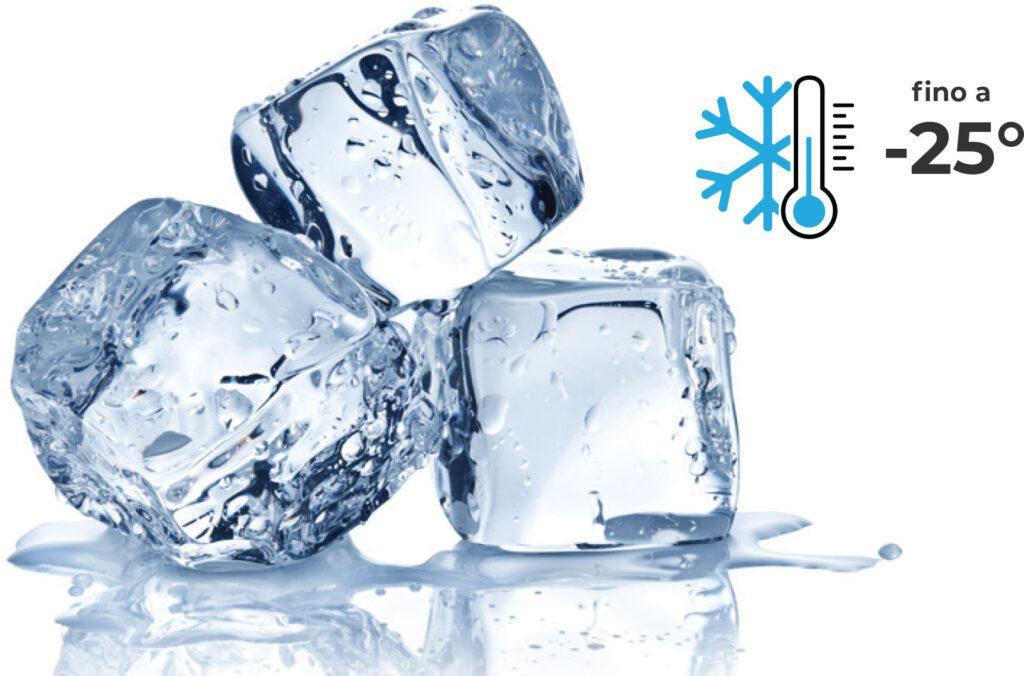 Telescopic fork stacker crane for pallet handling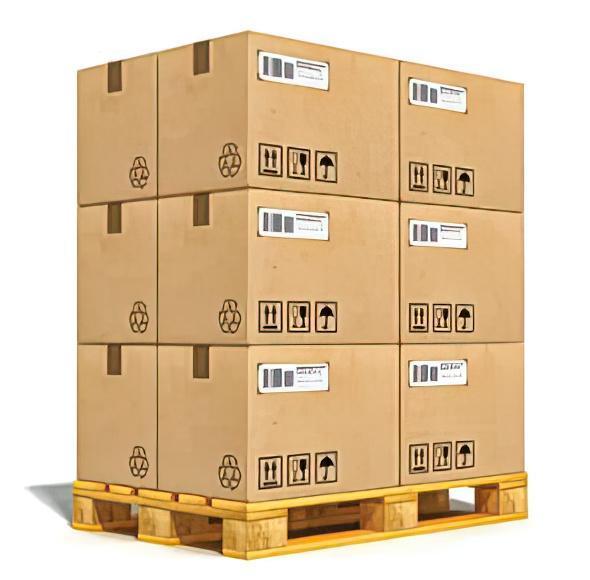 We also offer consulting services for the design and optimization of your warehouse. Our experts will work with you to identify your specific needs and create a customized solution that maximizes efficiency, reduces costs, and optimizes workflow in your warehouse.
By choosing our solution for standard UDC management, you can be confident in obtaining a well-organized warehouse with optimized storage capacity and superior operational efficiency.
| UNITS TO BE STORED | | |
| --- | --- | --- |
| Stored Product | | Food Products Pallet |
| Stored Quantity | N° | 280 |
| Maximum Dimensions | mm | 1.200 x 800 x h = 1.800 |
| Maximum Load Capacity | kg | 1.000 |
| AUTOMATIC WAREHOUSE | | |
| --- | --- | --- |
| External dimensions, warehouse footprint | mm | 40.000x10.000x5.000 (H) |
| Total usable storage volume | mc | 485 |
| Maximum dimensions | °C | -25 |
| HANDLING SYSTEM | | |
| --- | --- | --- |
| Number of elevators | N° | 2 |
| Maximum lifting capacity of the elevator | kg | 1.200 |
| Maximum longitudinal speed (X) | m/min | 24 |
| Transversal UDC handling speed (Y) | m/min | 15 |
| Maximum vertical axis speed (Z) | m/min | 20 |
| Maximum shuttle speed | m/min | 24 |